FB-Basic icon set for Teradesk updated
2018-02-01:
One year after the initial release, the FB-Basic icon set for Teradesk receives a major update.

With the new 1.5 version, the total number of icons is up to 360, with more than 100 new entries.






New/Updated icons preview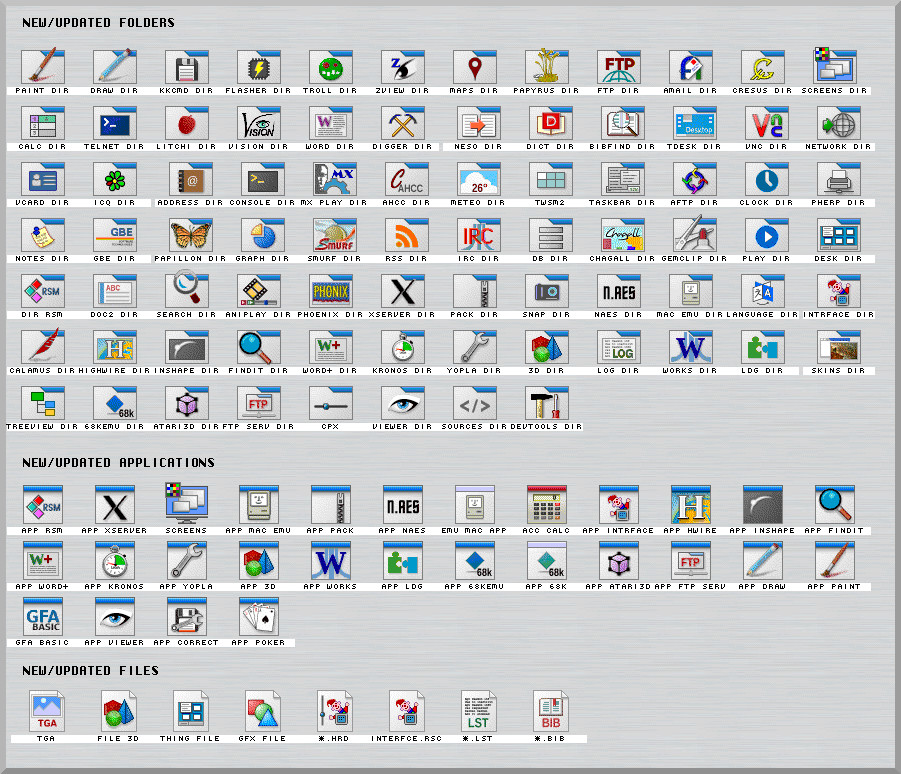 All the icons are available in 48p. with 256, 16 and 2 colours. The NVDI palette is essential to display correctly icons in 256 and 16 colours. For this update the author, L.Zanier, worked essentially on folders, and now most applications have a dedicated folder. In addition, about 30 new icons were included, and a few were modified or replaced (RSM, Draw and Paint app icons, just to name a few). As usual the set is shipped with a configuration file (teradesk.inf) optimized for the FireBee's "Official FreeMiNT Setup", with most of the icons already assigned.






Version 1.50 full preview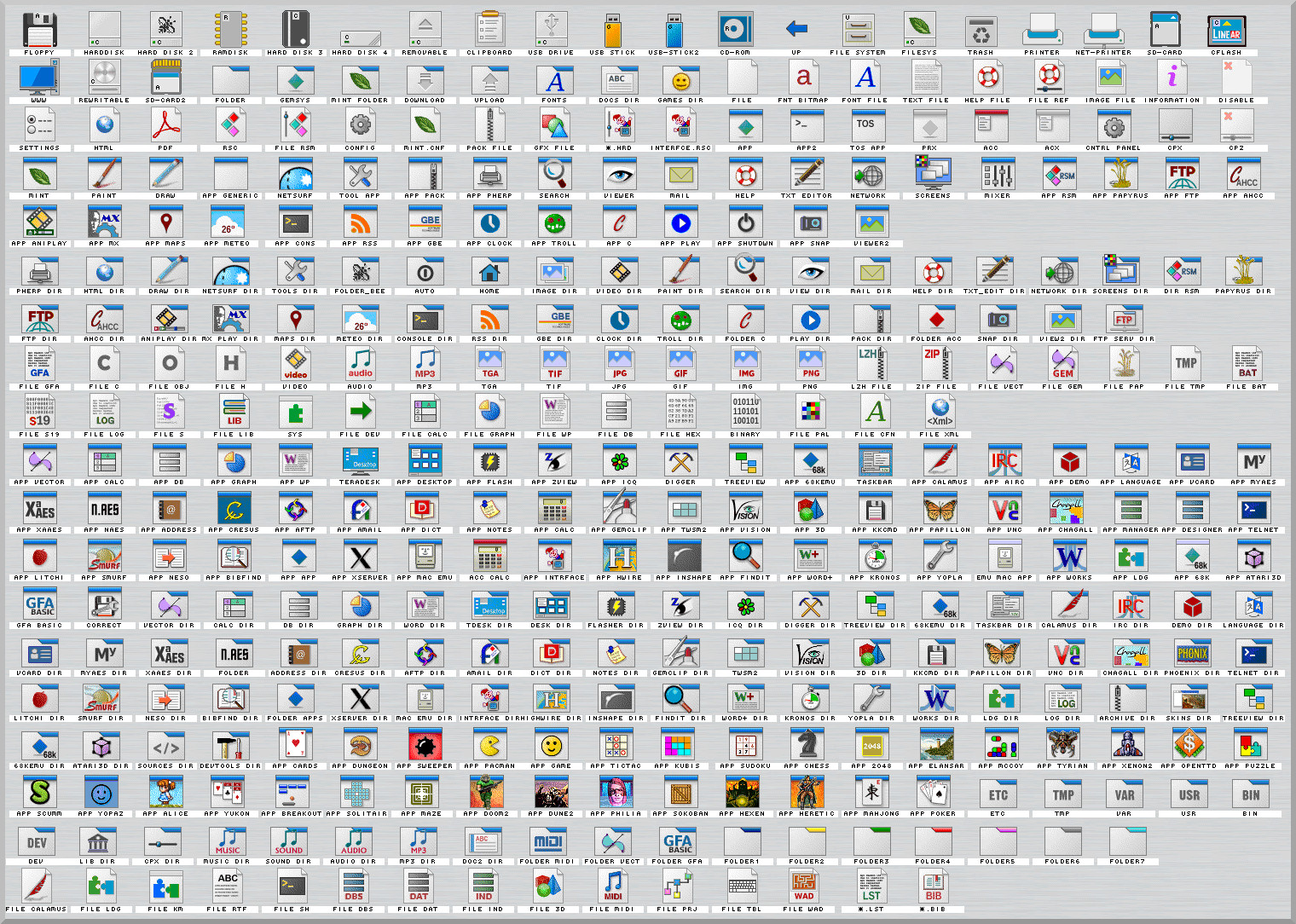 Download: FB-Basic 15a (.zip 420kB)



3 Comments
paulwratt :: 2018-02-02 22:12:06

the link is not correct
Ldv :: 2018-02-03 08:25:11

Download fixed.
Ldv :: 2018-02-04 08:41:30

A small update. Fixed 2 icons in the cicons.rsc file. Please download again and replace the cicons.rsc file only.
Latest News
COVID-19 Watcher
2020-03-30:
If you have an Atari connected to the Internet, you may now track the coronavirus ...

Read more
---
FireTOS addon archive
2019-08-12:
The ACP-Team collected a set of useful software, prepared to give you best singletasking ...

Read more
---
Atari 8-Bits at the FireBee
2019-05-01:
"Atari800" is an emulator for Atari 8-Bit Systems like the 400/800, the Atari XL/XE-Series ...

Read more
---