The FireBee motherboard

Click on the pictures for extended view.



Connectors and components: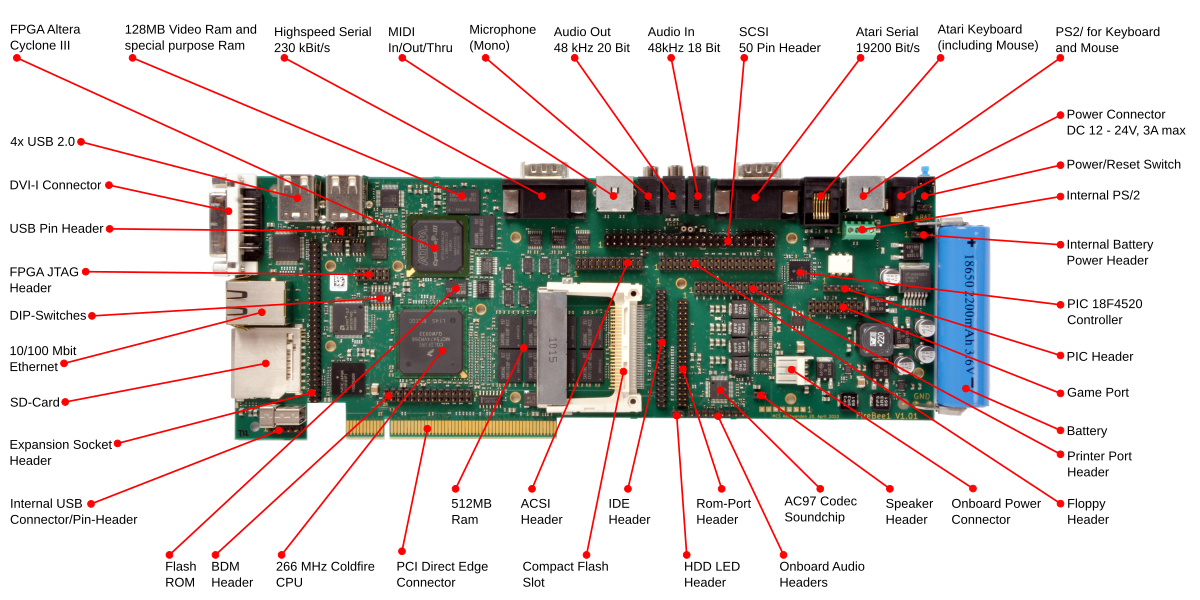 ---

LEDs on the motherboard:

There are six SMD-LEDs placed all over the FireBee motherboard.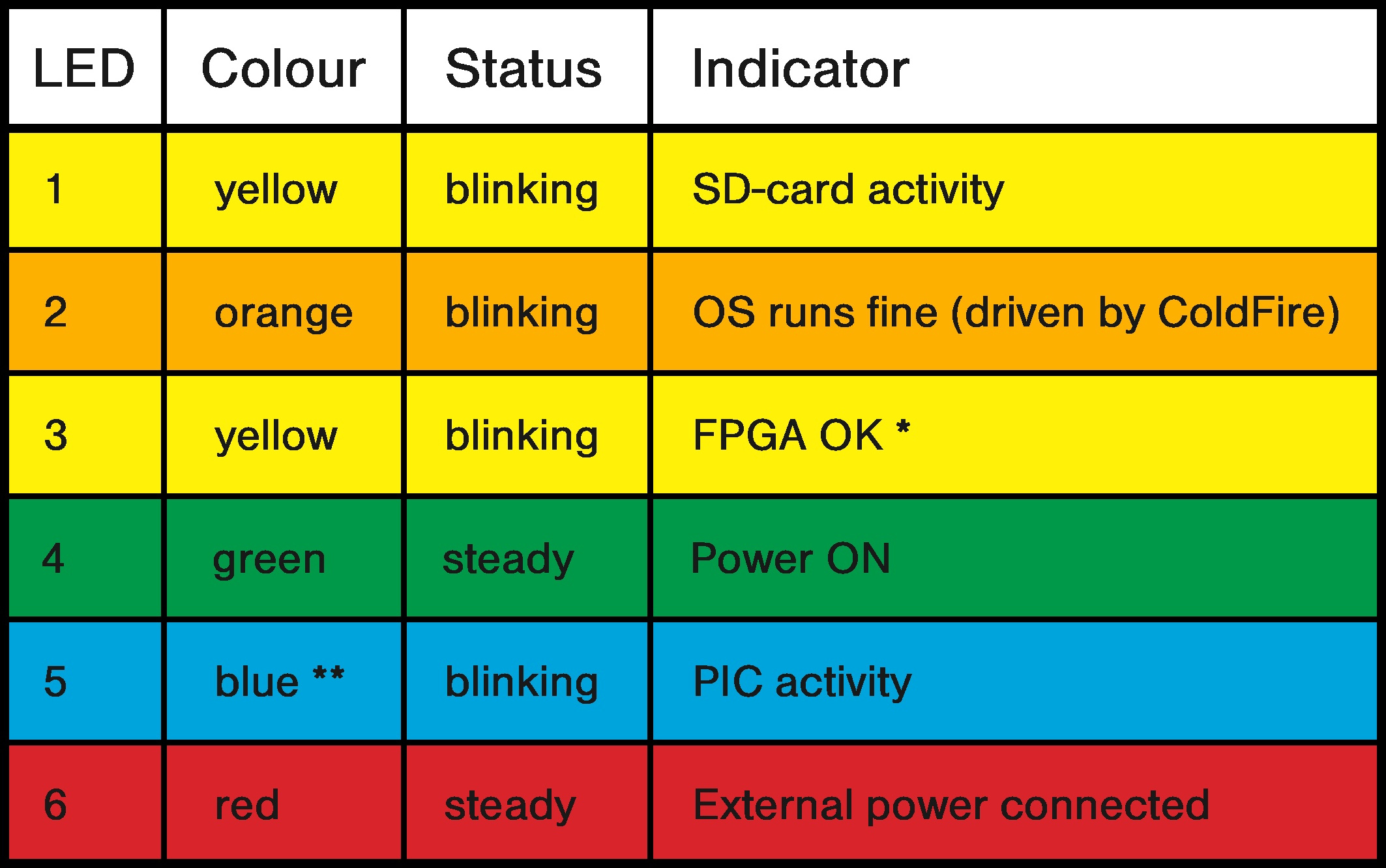 * : FPGA OK LED don´t work on some series 1 boards
** : Blue LED on series 1 boards, yellow LED on series 2 boards.
Latest News
Atari 8-Bits at the FireBee
2019-05-01:
"Atari800" is an emulator for Atari 8-Bit Systems like the 400/800, the Atari XL/XE-Series ...

Read more
---
Up-to-date information about the ACP project Q1/2019
2019-03-31:
It's the right time again to give you some information about the state of things ...

Read more
---
Mailsystem reorganized
2018-06-12:
We have migrated our complete mailsystem and all communication problems should be ...

Read more
---